LEASING
CREATE A CITY BLOCK OFFICE & RETAIL EXPERIENCE
At One Independence Center, join iconic industries in one of Charlotte's most attractive and legendary corners. With $25 million in ground level renovations and 23,000 SF redeveloped retail, be a part of a true city block experience.
OFFICE LEASING
Modern architectural updates, redesigned common areas and Uptown amenities in Charlotte's cultural center creates a perfect location for today's modern workforce.
DOWNLOAD LEASING BROCHURE
Flexible office space & iconic Uptown views
Dedicated elevator bank for floors 2 – 5
Monument and building signage opportunities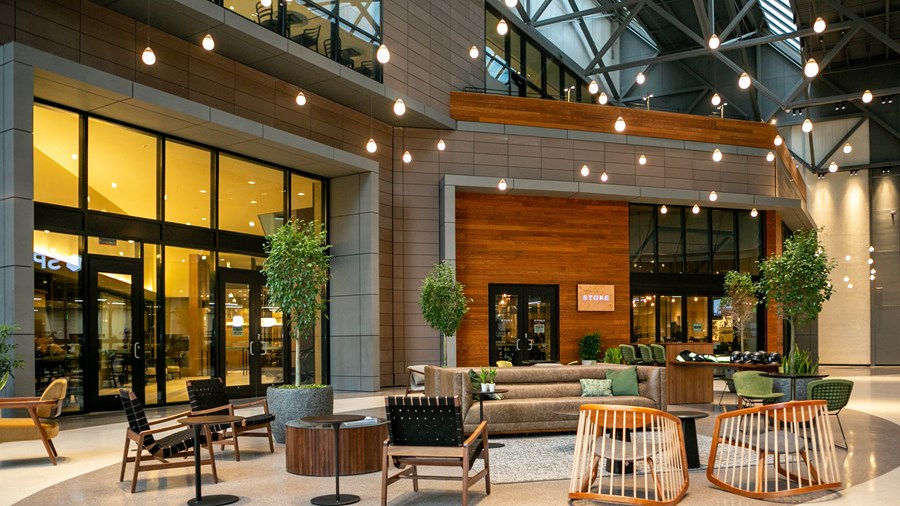 Charlotte's culture sits right outside the door
Connected to the re-designed lobby, restaurants and coffee spots that invite employees to be engaged outside of the office. One Independence Center offers an energetic escape to museums, bars, restaurants and big entertainment centers.
24 hotels
32 cultural venues
4 pro sports teams
240+ shops & restaurants
131-Acres of green & open space
OFFICE TEAM Learn more about office leasing opportunities or schedule a visit.

Charley Leavitt
704.927.3002
charley.leavitt@am.jll.com
Barry Fabyan
704.907.2632
barry.fabyan@am.jll.com
CONTACT US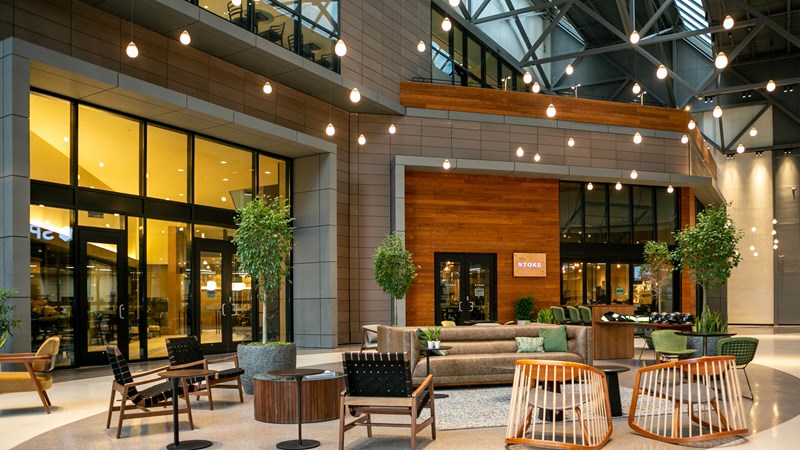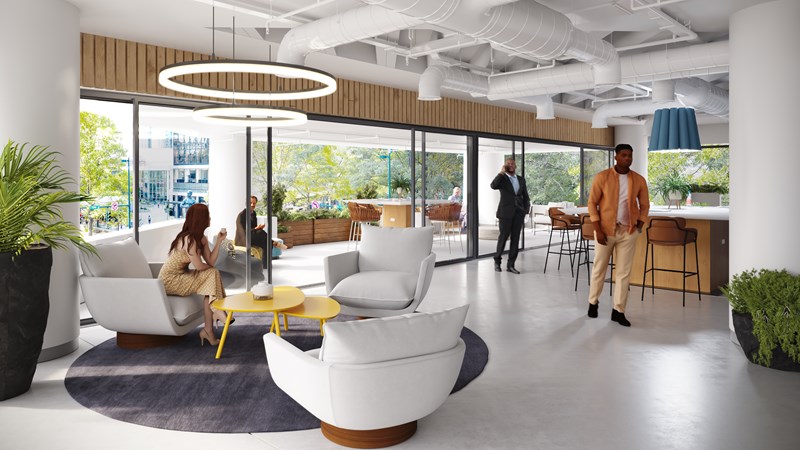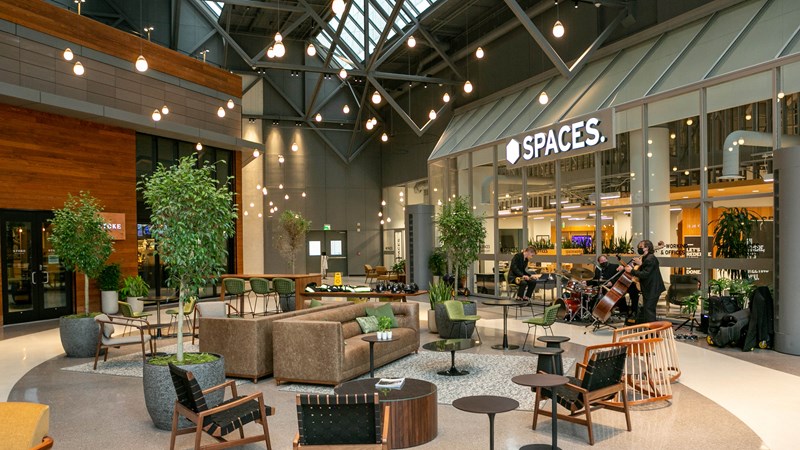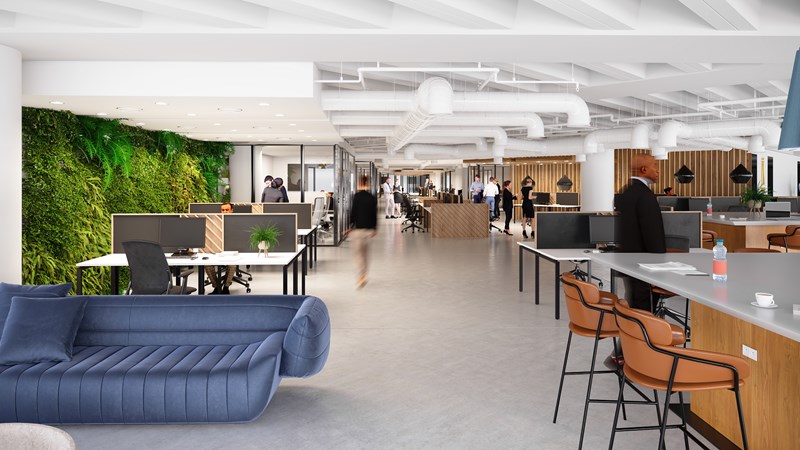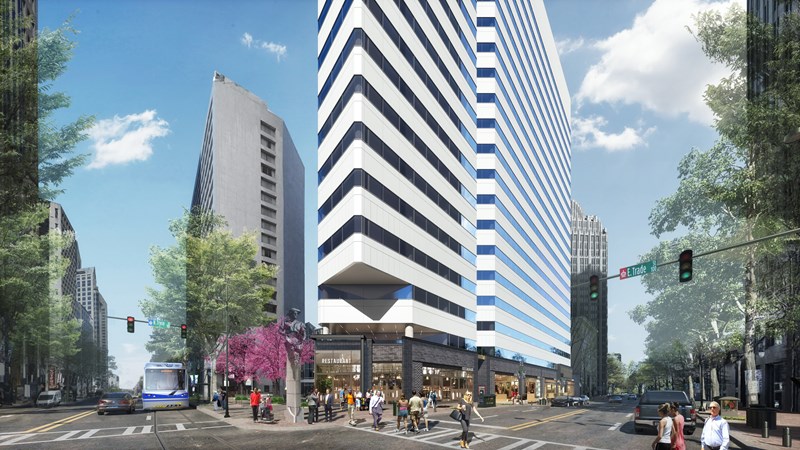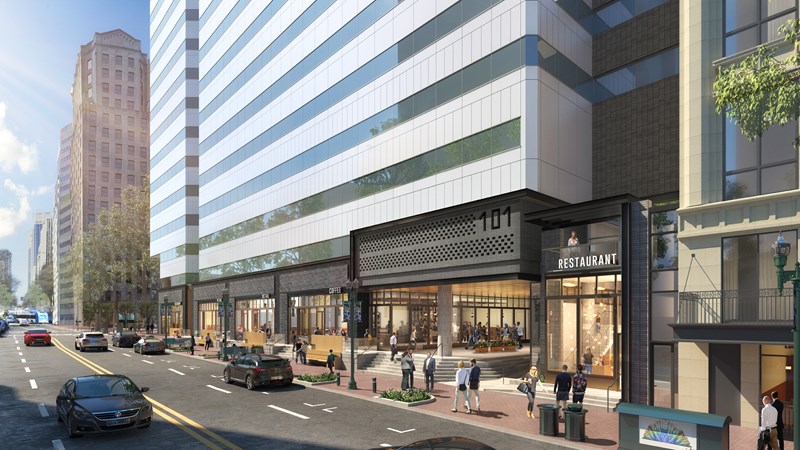 RETAIL LEASING
One Independence Center will create an iconic gathering place in Charlotte's Uptown, creating a true city block in the heart of one of Charlotte's most active and connected locations.
DOWNLOAD SITE PLAN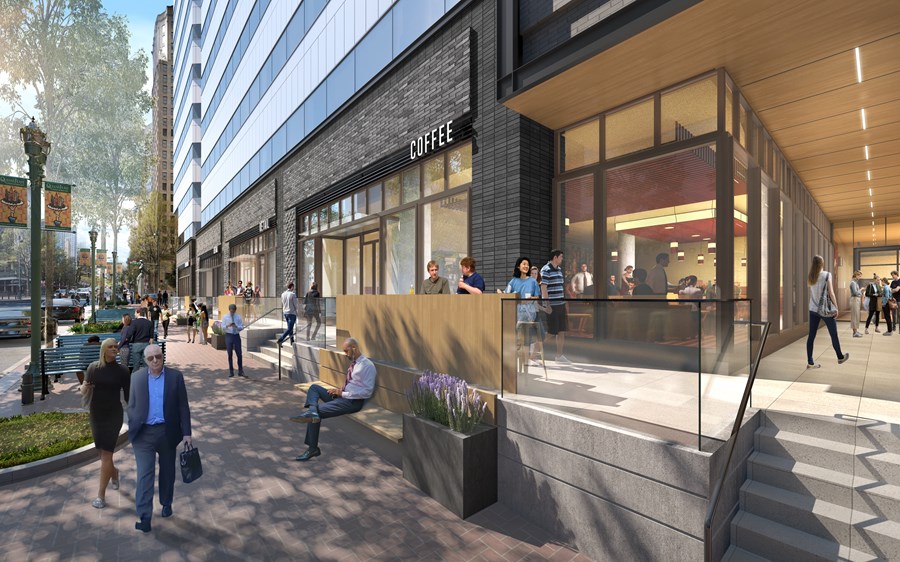 A prominent Uptown address
Trend-forward retail and dining spots invite tenants, employees and visitors to linger awhile at this energetic corner.
Activated sidewalks
Outdoor seating options
Pedestrian-scaled front porches
+/- 23,000 SF renovated retail & restaurant space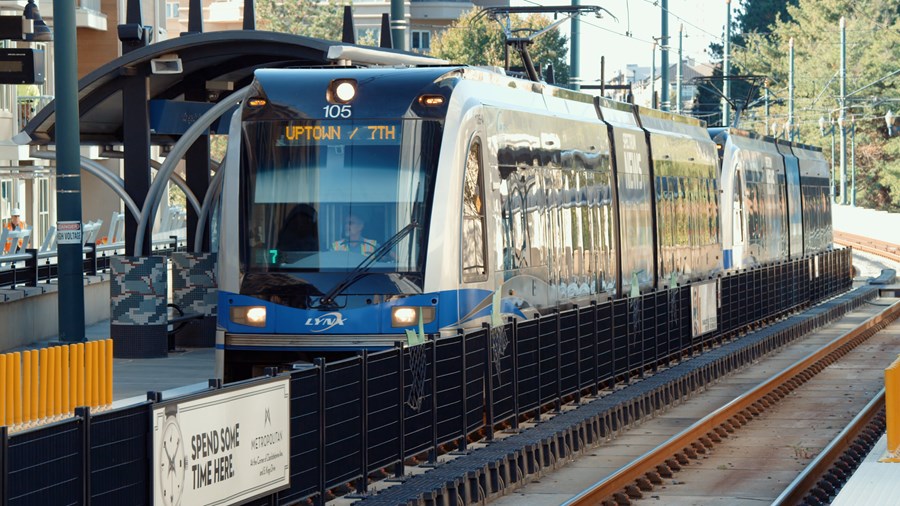 Unbeatable location and proximity to iconic destinations
One Independence Center redefines an office tower experience, creating an easily accessible vibrant space to work and play.
Adjourning parking garage
Proximity to CityLYNX Blue Line Light Rail
CityLYNX Gold Line Streetcar stop directly outside entrance
RETAIL TEAM
  Learn more about office leasing opportunities or schedule a visit.

Charles Thrift
704.622.1795
charles@thriftcres.com
CONTACT US
LOCATION
CHARLOTTE'S TOP TALENT THRIVES IN UPTOWN'S ENERGETIC AND DIVERSE ENVIRONMENT.
SEE WHAT'S AROUND